Hometown Liquor & Company Store is the premier vape shop in Winston, OR. We've been serving our community with superior products since 1954 and have added a series of vape products and equipment to our extensive list of trendy inventory. Whether you're new to vaping or a seasoned vapor, we have the equipment and selection to meet your needs.
Our knowledgeable and friendly liquor store staff will walk you through everything you need to start your vaping journey.
---
Wide Product Selection
At Hometown Liquor & Company Store, we strive to cater to the preferences of our clients by offering a diverse range of vaping products and equipment. Our products include various brands, flavors, strengths, and vaping styles. Our inventory includes the following:
e-Cigarettes
Coils
Mods
Tanks
e-Liquids
Accessories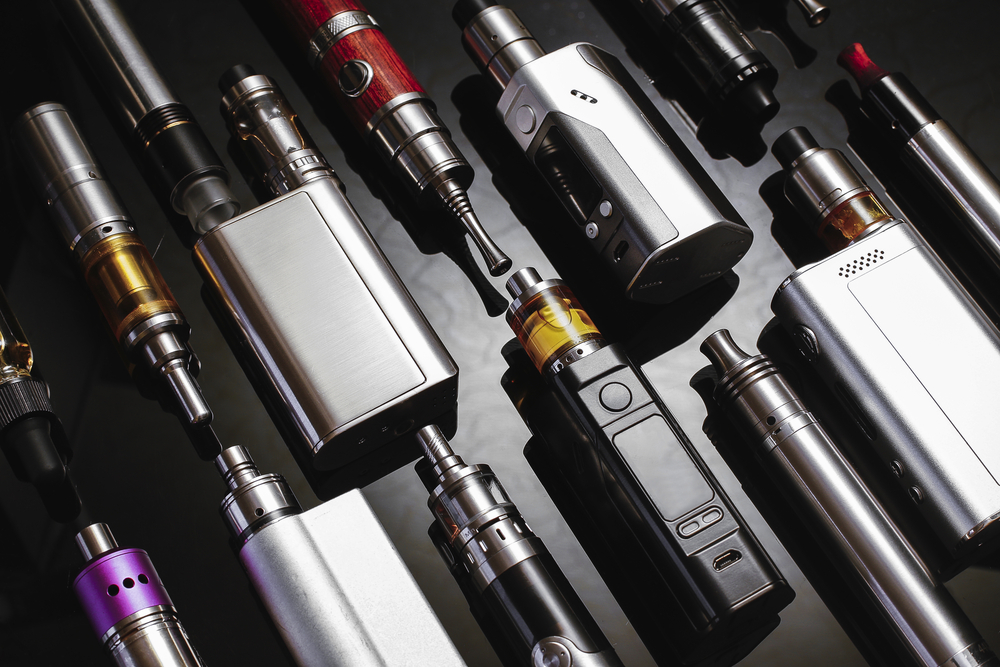 We prioritize and value high-quality tobacco pipes and vape products. That's why we only stock products from authentic and reputable brands. Our products are reliable, safe, and manufactured with high-quality materials. In addition, all our products meet industry regulations and standards for safety. Also, our e-cigarettes are produced with quality ingredients for your safety. High quality doesn't always have to mean high prices. Our products are priced fairly and competitively. You'll find quality products at reasonable prices at the Hometown Liquor & Company Store.We also offer a wide range of accessories to enhance your vaping experience. Our accessories include batteries, battery chargers, spare parts or tools, and replacement glass and cases. Whether you're looking for a compact and convenient pod system, different e-cigarette flavors to explore, or a powerful mod for cloud chasing, we cater to all preferences.
---
Knowledgeable Staff
Don't worry if you've never vaped before. Our trained and professional staff members are ready to assist you and answer any questions about our products and equipment. We'll recommend and advise which products are better to start with when you first try vaping.
For the more experienced vapers, our staff is always trained and up-to-date on the latest trends, styles, and equipment in the vaping world. When you want to know what's new and trending in vaping, step into our beer and wine store and speak to one of our friendly associates.
Customer Support
Excellent customer service is at the heart of what we do. We will promptly address any queries you have regarding the products we sell. Our team is always ready to assist you with any troubleshooting, and we offer a hassle-free return policy and guarantee on all our vaping equipment and products.
Step into our store today, or contact us at (541) 679-7925 to learn more about our extensive product range.