Liquor Store in Winston, OR
More than just a liquor store, Hometown Liquor & Company Store is your destination for beer and wine, liquor, tobacco pipes, and much, much, more! Our courteous and attentive employees have 100% customer satisfaction in mind when tending to our customers, and are more than happy to help you find what you're looking for. Stop by today!
A General Store, Package Store, & Tobacco Store in One
If you're looking for beer, wine or liquor, don't spend your time looking high and low for great prices or hard-to-find products—instead, visit Hometown Liquor & Company Store! We're the most complete liquor store in Winston, Dillard, Douglas County, Myrtle Creek, or Roseburg, OR, offering you an unbeatable selection of products, at prices you'll be more than happy to pay. Our general store is stocked from top to bottom with all of the brands and varieties you could ever want, and we can even order specialty items that might not currently be in stock. Moreover, in addition to beer, wine and liquor, we've also got an extensive selection of tobacco and vape products. We're your one-stop-shop for everything liquor and tobacco!
You won't feel like you've stepped into a tobacco store in Winston, OR when you shop with us. Instead, we present an atmosphere that's friendly and welcoming, with staff on hand to answer your questions and help you find exactly what you're looking for. In fact, make us your destination for liquor or tobacco and there's a good chance we'll get to know you by name, making your time with us even more personable and friendly! We invite you to stop by today to see for yourself our extensive selection and experience why customers have been coming to us for generations.
We offer a 100% satisfaction guarantee and proudly stand by our customer service!
Our package store has been proudly locally-owned and –operated since 1954.
Our selection of liquor and tobacco products is unmatched.
If you can't find what you're looking for, let us know and we can order it for you.
We're conveniently located in Winston, OR.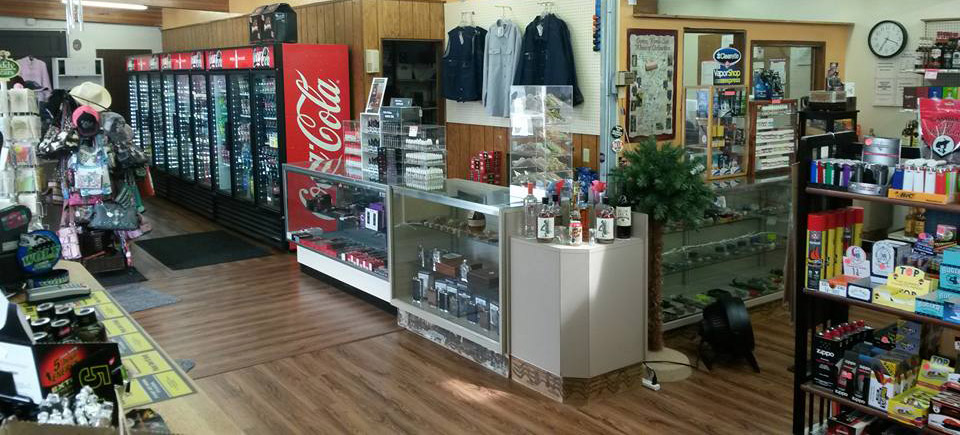 Stop by Today
If you're looking for a certain liquor or need to restock on tobacco products, we invite you to visit Hometown Liquor & Company Store today.
Locally owned and operated liquor store in Winston, OR and these surrounding areas:
Douglas County, OR
Dillard, OR
Myrtle Creek, OR
Green, OR
Roseburg, OR