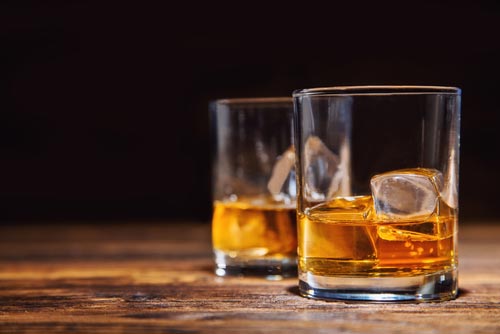 If you're the type of person who appreciates a well-stocked liquor cabinet, you're going to love every minute of your time at Hometown Liquor & Company Store! We're the Winston store people come to when they want to pick up all their favorites and find something new to try. From classic brands of gin, vodka and rum, to unique variations of tequila and whiskey, there's something for everyone on our shelves!
Our liquor selection is one of the best in Winston, Dillard, Douglas County, Myrtle Creek, or Roseburg, OR and comes highly recommended by anyone who shops with us. Not only do we have all your favorite options, but our friendly staff can also make recommendations or point you towards other customer favorites if you're looking to branch out. Everything is affordably priced and we work hard to keep our shelves well-stocked at all times.
Tequilas
Parton
1800
Hotnitos
Lunazul
Cazadores
Sauza
Jose Cuervo
Tequila Rose
Rum
Captain Morgan
Sailor Jerry
Bacardi
Kraken
Malibu
Black Heart
Admiral Nelson
Canadian Whiskey
Pendleton
Sin Fire
8 Seacond
Fire Ball
Black Velvet
Rich & Rare
Canadian Hunter
Macnaughtons
Ready To Drink
Jose Cuervo Margarita
1800 Margarita
Captain Morgan Long Island Ice Tea
Desert Island Long Island Ice Tea
Ice Box Mud Slide
Kahlua White Russian
Gin
Tanqueray
Crater Lake
Bombay
Gilbeys
Wild Roots
Aria
Aviation
Martin Miller
Vodka
Grey Goose
Ciroc
Absolut
Smirnoff
Crater Lake
Burnetts
Svedka
Pinnacle
American Whiskey
Jack Daniels
Jim Beam
Southern Comfort
Knob Creek
Seagrams 7
Evan Willams
Bird Dog
Elijah Craig
Makers Mark
Irish Whiskey
Proper Twelve
Jameson
Bushmills
Tullamore Dew
Powers
Tyrconnel
Cordials
Kahlua
Baileys
Rumple Minze
De Kuyper Assorted Liqeurs
Triple Sec
Coffee Liqeurs
Disaronno
Irish Cream Liquers
99 Assorted Flavors
Brandy
Christian Brothers
E&J
Mr. Boston
Lejon
Paul Masson
Swing by Hometown Liquor & Company Store today to pick up a bottle and get ready to enjoy every last drop! Whether you're stocking your home bar, getting ready to celebrate or enjoy the occasional cocktail after a long day, there's a bottle here with your name on it. Contact us at 541-679-7925 if you're looking for beer and wine, liquor, or tobacco pipes!